According to the official announcement, Web3Shot Quiz launches on the market on December 22, together with 20 million UW3S rewards for participants. Users can go to https://web3shot.io/quiz, take part in a quiz, and earn part of the 20 million free $UW3S tokens. 
To join the quiz, users can go to https://www.web3shot.io/quiz, connect their MetaMask wallet, do the daily quiz, and earn GEMs. There is a total of 10 questions in a quiz, and users have 60 seconds for each question. When users completed all 10 questions, they got the chance to earn GEMs. 6~7 correct answers for 5K GEMs, 7~8 correct answers for 10K GEMs, 10 correct answers for 20K GEMs. Don't worry if you failed the test (less than 6 correct answers out of 10). Users can always retry using one "energy," and the platform will refill your energy to three every day. After $UW3S Tokens are sent to the smart contract, users can exchange GEMs for $UW3S Tokens. 
To help the public better understand blockchain terminologies and technology, Web3Shot launched the market on December 8th to provide a permissionless platform that brings together web3 experts, web3 startups, and web3 newbies for collective learning. After the launch of the quiz, Web3Shot also organized a giveaway to celebrate the successful launch of the quiz for the valued community through December 31. In addition, by partnering with UniCrypto World and Crypt0 Birds, the community participation rate has been greatly increased. 
Web3Shot aims to build a learning platform for massive web3 adoption, providing interesting Learn-to-Earn products and onboarding infrastructures for users and businesses to enter the new world of web3. Web3Shot classifies knowledge into different quizzes, which creates a skill tree. Users can follow different topics and become a specialist or a generalist. Featured quizzes are like, introduction to blockchain, layer2, cross-chain, DeFi, etc. A streamlined educational system is adopted, which combines immersive learning and inquiry-based learning, including gamified learning experiences that impart Web3 concepts in the Learn-to-Earn platform, Web3 emulation experiences that engage users in popular crypto sectors and hot crypto projects, along with innovative content, including UGC videos, community formed DAOs to enrich the learning experience and reduce the learning curve for users in a fun and engaging way.
Join the vibrant community to have fun while earning rewards for participating in the quiz. In the coming future, AI algorithms can enhance personal learning experiences to form a perfect user-friendly community.
---

By Juan Mende. In collaboration with Web3Shot.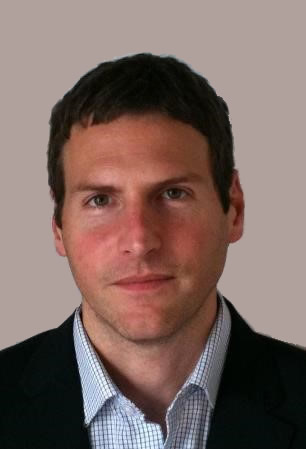 Juan Mende is a technology, Bitcoin, blockchain and cryptocurrencies enthusiast 🚀. He has worked as an intellectual property lawyer and then as a digital marketing specialist developing and editing content for several digital projects. He is currently an editor at Cryptopress, as well as marketing manager for other cryptocurrency projects.
© 2022 Cryptopress. For informational purposes only, not offered as advice of any kind.