By Juan Mende.
You have probably already heard of cryptocurrencies by now and, although the value of cryptocurrencies is highly volatile and often misunderstood by the masses, cryptocurrencies have maintained growth and interest despite volatility, which sparks interest as a strategy for generating passive income.
While some invest in crypto mining to increase their holdings, others choose to staking cryptocurrencies and earn passive income. But unlike many stocks, not all crypto tokens pay these staking dividends that can provide stable income during periods when stock prices drop.
What is Staking?
The cryptocurrency industry has created a new digital economy that provides people with a variety of completely new ways to earn passive income online. Investors who want to earn passive income through cryptocurrencies can do so through interest-bearing cryptocurrency accounts.
Proof-of-Stake (PoS) cryptocurrencies secure their blockchains by having users store coins (locking or holding their coins in a crypto wallet) instead of contributing computing power to the network (as is the case in chains of Proof of Work such as Bitcoin).
This participation or "stake" in cryptocurrencies is the process of "blocking" a part of your cryptocurrency to contribute to the blockchain network in the long term in exchange for a return on your investment.
In many cases, it is not even necessary to block the crypto funds to obtain those dividends that are generated, but the proportional one can be charged only as long as the funds are kept in the account that pays the staking.
In other cases staking is paid in very short periods, sometimes daily, every three days, or weekly, and in others it may be longer periods, such as 21 days or more, to give the system some stability.
Essentially, users put their tokens in for a chance to add a new block to the blockchain in exchange for a reward.
Before jumping into any of the crypto-driven passive income generating opportunities mentioned above, it is essential to highlight that none of them are risk-free.
Why is staking critical to the crypto economy?
Staking provides a solution that allows entrepreneurs to use their tokens as collateral, as well as a guarantee of commitment to a community. It is a way for entrepreneurs to develop a reputation and allows token holders to have more say in the growth of their projects.
Digital staking ensures that the system will be protected by multiple checks and balances so that no party can compromise the integrity of a blockchain.
Gambling is a crucial part of a decentralized economy, as it provides a way to establish consensus. When you stake your tokens, you are validating the blockchain and securing the network, which will ultimately ensure the long-term viability of the digital economy.
For the own economy of the holder of the funds, or the staker, staking allows them to moderate their exposure to risk and generate a hedge fund against losses, as well as a way to take profits within the crypto world, which makes it a tool fundamental financial. within the world of cryptocurrencies.
Other ways to earn passive crypto income
Cloud mining refers to the rental of digital currency mining hardware from specialized mining farms to allow people to receive regular cryptocurrency mining income without having to own and maintain mining hardware.
Cryptocurrencies are created through mining, which is a process in which 'miners' (or developers with the right software and hardware) sell processing power to the coin server in exchange for an amount of the coin.
Ideally, people lend their money to cover infrastructure costs in exchange for paying a dividend on those mining profits. I personally consider cloud mining to be one of the riskiest businesses in crypto, as it is exposed to changes in the price of mined currencies that can economically expose mining companies and therefore funds from mining companies' users.
One of the most fundamental and repeated advice in the crypto world is to always do a research of the company in which you consider investing, and do it with serious companies.
Of course, it is always recommended to do your own research and not invest money that you cannot risk losing. 
Two great blog articles on passive income in crypto
Here are links to two excellent notes on crypto staking collected by our editorial staff from two different users who have tried passive income methods with crypto with good results and have made them popular with their notes.
We hope you like them and that you can get good results from your reading.
---

By Juan Mende.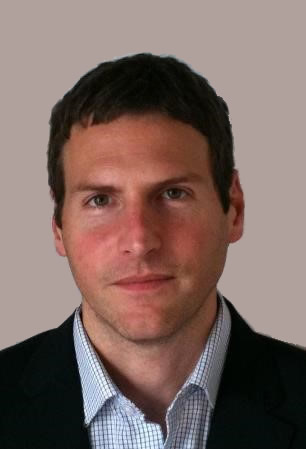 📈 Juan Mende is a technology, Bitcoin, blockchain, and crypto enthusiast. It has worked as a lawyer with special expertise on intellectual property and subsequently as a digital marketing specialist developing and editing content in several digital projects. Currently, he is the editor at Cryptopress, as well as a marketing manager for crypto media like DiarioBitcoin.com and ComparaCripto.com.