What Is "Move to Earn"? 
A novel use of technology called "move-to-earn," or M2E, encourages individuals to get up and exercise. An excellent method to earn cryptocurrency, a kind of decentralized digital money that has gained popularity recently, is via play-to-earn games.
After the Play-To-Earn model, often known as P2E, became well recognized, a new trend that provides an alternate way to make money quickly started to gain traction in the cryptocurrency industry. It is called Move-To-Earn (M2E), a kind of improved P2E model that offers incentives for the straightforward action of moving.
"Move to Earn" is a strategy that, as the name implies, combines the mechanics of video games with physical exercise to provide consumers cash incentives for their time spent outside. Does it seem too wonderful to be true? It most likely is.
Similar to this, M2E's improved formula reiterates the notion that exercise may be lucrative as well as enjoyable. In order to encourage users to lead more active and healthy lifestyles, it combines what a fitness software may provide with a GameFi app, a concept that in and of itself combines gaming with decentralized financing (DeFi). At least, that is the fundamental notion.
In general, the approach assures consumers that basic actions like running, walking, or even dancing would earn them tokens. In order to detect and count steps, it also makes use of sensors included in many smartphones as well as other gadgets like smartwatches. However, it seems that some of these initiatives are not as straightforward or lucrative as they claim after further investigation.
Users often still have to pay a one-time charge or even buy non-fungible tokens (NFTs) in order to begin making money from their physical activity. Ironically, if they want to keep making money or improve their income, they may need to make additional investments over time.
3 applications that reward exercising
M2E may, like its predecessor P2E, serve as a turning point for fitness apps or perhaps serve as the official start of the much-awaited Web3 era.
The model's long-term viability and if it's just a fresh crypto fad are still up for debate. It could still be revolutionary. Many game creators were encouraged to investigate and include NFTs as a result of the P2E growth.
1. Stepn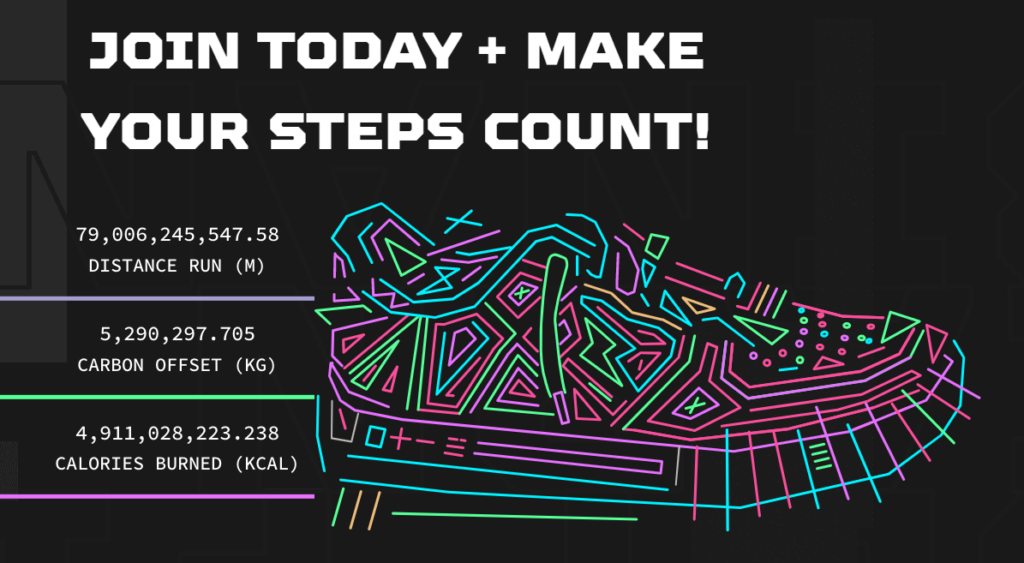 Stepn is a game that lets players make the most of their physical activities and is perhaps the best Web3 platform for healthy living. For exercises like cycling, jogging, or walking, people may earn cryptocurrency. Despite being advertised as a free app, there is a catch: in order to get prizes, gamers must first buy an NFT.
The app sells NFT digital shoes, which are necessary to begin earning and whose cost might change based on the state of the market. Additionally, Stepn contains two native tokens, GMT and GST, which are utilized in the app to provide prizes and other functions. Although it originated on the Solana network, the initiative is now spreading to Ethereum.
Stepn has gained enormous popularity in its brief time on the market. In June, the app had more than 3 million active users, according to a Decrypt report.
2. Sweatcoin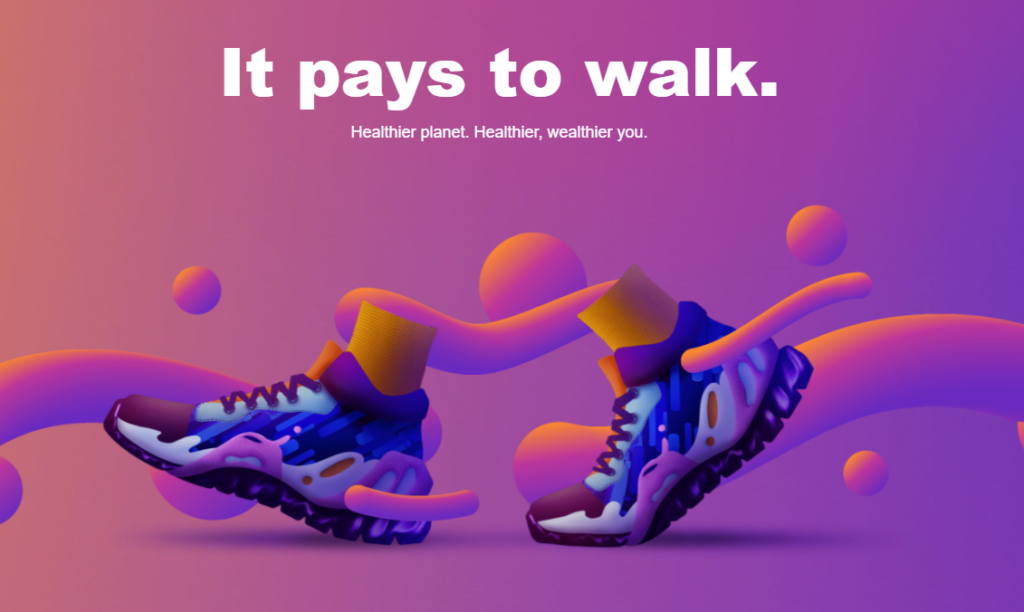 Sweatcoin, another site that claims to reward users with a digital currency for their physical activity, with the motto "Walk to cryptocurrencies." The Swiss business provides a similar service to Stepn, except it is totally free. Users may receive prizes for achieving objectives like doing 1,000 steps each day without having to make an initial payment.
Sweatcoin has lately allowed cryptocurrencies to be accepted, while it was originally just a platform with point-based prizes. To reward its users depending on the amount of physical activity they do each day, the project is introducing a native token on the NEAR Protocol network. The SWEAT token is expected to be live in September.
3. Dotmoovs

Dotmoovs advertises itself as a social network for sports competition in the metaverse using an artificial intelligence (AI) system. Rewards come in the form of NFT collectibles and MOOV tokens. To win coins, users must perform in front of the camera on their mobile devices while playing soccer and dancing. There are other activities and competitions where you could win rewards.
Dotmoovs is a platform for those looking to be paid for physical activity other than walking and running. Users are rewarded for completing objectives on the program, which was created specifically for soccer and dance enthusiasts. For instance, talented players will be able to earn cryptocurrency for completing dancing moves or pulling off ball stunts.
Dotmoovs operates on the Ethereum, Polygon, and BNB Chain (BSC) networks and is accessible for Android and iOS.