What is Play-to-Earn?
Decentralized finance (DeFi) games are enabling a shift towards the play-to-earn model. As the name suggests, play-to-earn (or P2E) crypto games involve earning some form of cryptocurrency by playing games. These usually include making in-game currency by carrying out quests, winning battles, and completing other kinds of challenges. You can typically exchange this in-game currency for Bitcoin, Ethereum, or another token on a decentralized exchange. Play-to-earn games make use of blockchain technology and give players the opportunity to generate crypto rewards for their skill and effort.
The financial benefits of these games are a huge incentive for players, driving the rapid development of the P2E industry. By rewarding participants with digital cash or non-fungible tokens, play-to-earn games are becoming mainstream and a core component of nearly every metaverse out there, with each platform boasting its own form of cryptocurrency to pay online gamers for their time commitment. 
Benefits of Playing Play to Earn Games
There are some key advantages of choosing play-to-earn games, and most notably would be that many of the best play-to-earn games are free of charge and allow players to earn, own and sell NFTs. 
To be more specific, playing play-to-earn games allows players to make a profit without an initial outlay of money, instead, players would be given rewards in the shape of the best NFTs and/or cryptocurrencies. This might be as a result of rising to a high level in the game, winning a battle or gaining a new all-time record score. 
Why Lilliput is Special?
Most recently, a game called Lilliput is catching the public's attention. Lilliput is an SLG game based on the scenario of a race of miniature people building a tribe to help their survival and prosperity in a dangerous world. In the kingdom of Lilliput, players can cultivate their tribe by recruiting workers, collecting resources, upgrading buildings, and researching technology across the Lilliput Kingdom. Players are able to train warriors and raise pets to strengthen their armies.
COL will be used as in-game tokens for various in-game expenditures. For example, by using COL, players will be able to save waiting time, purchase in-game items, exchange for in-game pets and equipment, etc. COL tokens can also be used to purchase various resources in the game. For example, if it takes 2 hours to upgrade a building in the game, players can spend a certain amount of COL to finish the upgrade immediately, and the same goes for technology research.
The main access to COL in the game is by participating in ranked matches. Winning in ranked matches earns points, and each season you are ranked according to your points. At the end of each season, players are rewarded with a large amount of COL according to their ranking. The ranked matches match players based on their points, and after a successful match, they enter a sealed battlefield to compete. The two parties in the battle are the attackers and the defenders. The units involved in the battle are the players themselves, the recruited armies, and their summoned pets. If the attacker destroys the core building of the defender within the time limit, the attacker wins, otherwise the defender wins.
It is worth mentioning that in Lilliput, players can acquire pets by buying NFTs in the marketplace, or by participating in in-game challenges and events. There is a limit to the number of pets a player can carry into a battle. Once players reach a certain number of pets, they can fuse pets of the same type and star level to obtain a higher star level and improve their battle power. Players will trade their extra pets in the marketplace and use tokens to purchase the pets they need. This means that players are able to take ownership of unique digital items from within Lilliput.
As the concept of blockchain games gains broader adoption, and "play-and-earn" models continue to develop, 2022 is indeed an exciting year for gamers, creators, and investors alike. Under this background, with the innovative idea, dedicated design, and future development plan for new PVP battles, Lilliput is very likely to become the heated game in Game-Fi. 
---

By Juan Mende. In collaboration with Lilliput.games.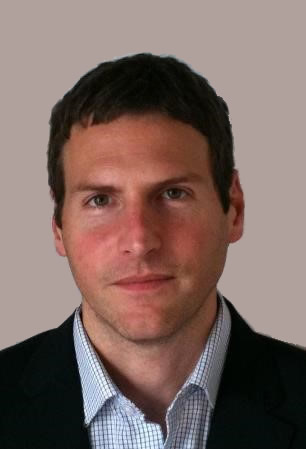 Juan Mende is a technology, Bitcoin, blockchain, and crypto enthusiast 🚀. It has worked as a lawyer with special expertise in intellectual property and subsequently as a digital marketing specialist developing and editing content in several digital projects. Currently, he is the editor at Cryptopress, as well as a marketing manager for other crypto projects.