Play-To-Earn: greatest games to play and win crypto today
With Play-to-earn players can earn real money by playing. Here is a list of the best games of the moment.
By Juan Mende.
Play-to-earn is a model for games where players can earn real money or other rewards by playing. 
The play-to-earn market has been growing rapidly, especially in the last few months. The growth has been so rapid that it is hard to keep up with all the changes.
In 2020, gamers exhibited interest during and after quarantine.
From January to December, DappRadar reports a 35% rise in daily activity for all crypto games on PC, Android, and iOS. The market value increased by 191 percent to finish the year at $173.5 million each day.
In early 2021, a wave of NFT (non-fungible tokens) overtook the gaming industry, some fetching exorbitant prices. Statista estimates that total NFT trading volume increased to $22 billion in August from $338 million in January. In-game trinkets are a big part of this money.
According to Coinmarketcap, the crypto assets related to games with the highest market capitalization are as follows: see here the list of crypto games.
Here is a list of the best games of the moment.
---
Axie Infinity
Axie Infinity, a crypto game inspired by Pokémon and Tamagotchi, experienced an 810 percent increase in daily activity in 2020. In August 2021, it surpassed the best apps on the Ethereum network in terms of protocol transactions.
In September 2021, there will be 1.29 million big transactions ($100,000+).
Making money
Earning in Axie Infinity has two options:
Cast spells using magic and fight monsters.
Vendors of user pets
To play, you need MetaMask and Ronin wallets. ETH coins are moved from the first to the second and swapped for WETH.
Tokens
Winning an arcade fight against a computer nets a player 1 SLP (Axie Infinity internal money). You may receive up to 100 SLP each day, which you can cross or sell for $0.08 at the time of writing. Tokens are likewise purchased at this price, and SLPs are burnt thereafter.
AXS tokens are another kind of gaming money. They're needed for in-game purchases and aren't destroyed. Users earn AXS by playing games. Tokens are worth $65.44 as of September 2021.
Playing
Axie pets are NFTs. You may sell or raise the eggs from crossing animals. The egg may sell for $300 and more, while the adult Axie can sell for millions.
To begin playing Axie Infinity, you must purchase three pets or eggs. The minimal investment is about $900 at the moment. The egg hatches into a larva, then a baby Axie. There is a $2 charge each development stage change.
With an adult pet, you may join card fights. Each Axie has unique traits and classes that offer them benefits in combat.
---
CryptoBlades
CryptoBlades is a combat game based on the Binance Smart Chain (BSC) blockchain. It is now one of the most popular crypto game ventures, paying each participant $3 million each day. CryptoBlades' monthly transaction volume is $99.65 million.
Making money
Players make money by winning battles and selling characters and in-game goods (NFTs). Playing requires a linked MetaMask wallet. BNB coins are bought and subsequently exchanged for SKILL, the internal CryptoBlades token. You may use this money to purchase players, weapons, and conduct other internal activities.
The prizes change based on the player's level. Tokens may be used in-game, traded, or withdrawn. Withdrawal commission is 15% and reduces daily by 1%.
Staking is an important part of earning money in CryptoBlades. The game has a glitch where if you stake for seven days, you may add an infinite amount of SKILL to your wallet and withdraw it without commission.
Tokens
In September 2021, CryptoBlades traded at $23.26. SKILL has dropped 42.1% since August 2021.
Playing
To begin the game, you need seven SKILLs (approximately $163 at the moment). The goal of the game is to fight opponents and engage in raids.
You may create new characters and weapons, recruit new heroes, and exchange current goods and characters. All characters and their gear fall under one of four elements, each with its own strengths and weaknesses. The fight result is determined by this feature and the player's level.
---
Alien Worlds
The DApp market's fastest-growing and most popular crypto game is Alien Worlds. Currently, over 2.7 million individuals play the game, with 745,000 new users each month.
Only Alien Worlds operates on three networks simultaneously: Ethereum, Binance Smart Chain, and WAX. But all settlement and technical procedures happen via WAX, a low-fee blockchain. In September 2021, the weekly volume of big (above $100,000) transactions was $5.74 million.
Make money
Users may mine TLM, Alien Worlds' own money, and exchange NFT goods. This needs a WAX wallet, and mining occurs without the player's involvement. In Alien Worlds, you don't have to worry about money. The mined tokens show instantly in the wallet.
The return on investment in Alien Worlds varies. Profits from mining in Alien Worlds may vary from a few dollars to several thousand each month. Not all features of the game have been revealed yet, but the creators promise to include multiplayer combat, missions, and more.
Meanwhile, TLM staking allows users to make money. Coins defrost in 48 hours.
Tokens
The WAX coin is used for commissions and staking. It also trades all NFTs (lands, weapons, avatars and artifacts).
During the game, players receive TLM tokens for purchasing goods, performing missions, and earning interest. This commission is 10 billion TLM. 0.9 billion tokens worth $0.22 are now in circulation.
Playing
The game's core is mining (but battles will be added soon). In the metaverse, land parcels may be bought for bitcoin (NFTs). Their regulations for mining TLM on the site may be changed at any time.
To begin Alien Worlds, a player requires one character and a shovel for mining tokens. It yields 0.1 TLM in one method. Buying new tools may improve mining efficiency by up to 500 TLM.
---
Splinterlands
Splinterlands is a blockchain-based collectable card game. Users acquire rare monster cards (NFT) to battle other players. The project is popular in Russia and has been translated. It receives around 96.7 thousand monthly visitors and over $67.2 million in transactions.
Make money
The main source of revenue for participants is the selling of NFT cards, which may be worth thousands of dollars. In Splinterlands, you may earn money through fighting, constructing, staking, and leasing NFTs to other players.
Winners of battles earn DEC tokens, which may be spent on artifacts, sold, or withdrawn for TRX. Splinterlands has its own coin, SPS. So far, it's only a daily staking token for exceptional accomplishments.
Earnings are determined on player activity and chance. Some players get rare cards that instantly pay for all costs, while others utilize artifacts to fight. Each fight lasts between one and two minutes, and each win is worth up to one dollar.
Tokens
DEC tokens are already traded on the Uniswap and Tron markets for about a half-cent. SPS trades for $0.28 on seven exchanges.
Playing
A Quest Book, which when completed, rewards you with money-making chests, may be purchased for free. POTions, Splinterlands tokens (DEC), or NFT cards.
These potions enhance the probability of discovering 'gold' and 'legendary' NFTs.
Battles occur automatically. The player selects the 'summoner' and 'monsters' before each battle.
---
By Juan Mende.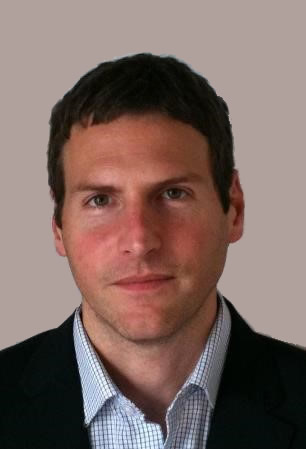 ✍️ Juan Mende is a technology, Bitcoin, blockchain, and crypto enthusiast. It has worked as a lawyer with special expertise on intellectual property and subsequently as a digital marketing specialist developing and editing content in several digital projects. Currently, he is the editor at Cryptopress, as well as a marketing manager for DiarioBitcoin.com and ComparaCripto.com.
---
DISCLAIMER: Neither Cryptopress nor the author/s give investment advice, nor recommend the products or services mentioned, and any loss is at your sole risk. Do your own research before risking money on the projects or companies mentioned.
---
© 2022 Cryptopress. For informational purposes only, not offered as advice of any kind.
BTCBSC is a new cryptocurrency project that aims to replicate the success of Bitcoin's early days. The project is built on the Binance Smart C…
Telegram bots are applications that use the messaging app as an interface to execute trades on decentralized exchanges (DEXs) like Uniswap. Th…
Balancer, a liquidity protocol, discovered a critical vulnerability affecting over 100 of its v2 pools across eight blockchains. The issue has…