The yield farm
AVAX and CAI liquidity is added for yield farming, which can be exchanged on the same exchange (TraderJoexyz.com). 
At the time of writing, this data is reported:
Liquidity: $1,084,007
Pool APR: 1.41%
JOE APR: 1.36%
Bonus APR: 97.8%
The farm pays rewards in JOE, the exchange's native token, and bonus rewards in COLONY ($CLY), Colony Lab DAO's governance token.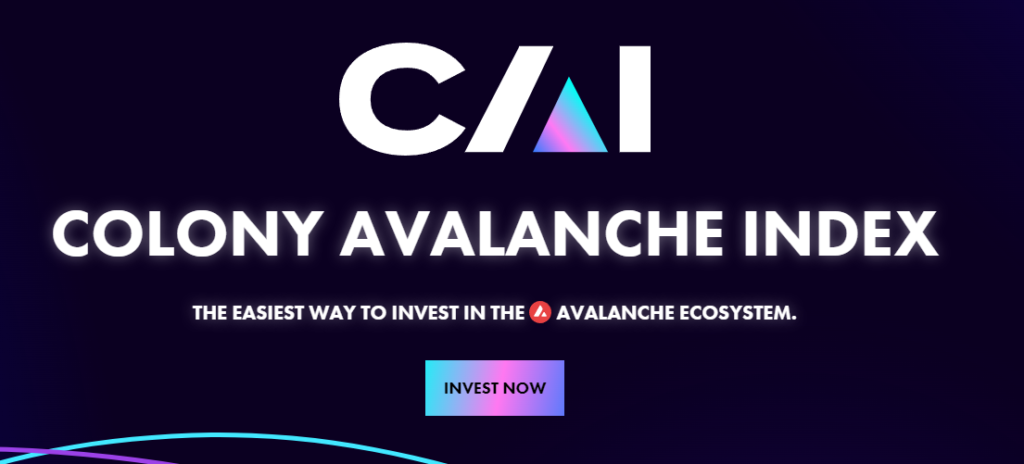 Colony Avalanche Index, What is it?
CAI advertises as the first major index on Avalanche.
Investors seeking exposure to the Avalanche ecosystem use CAI as a benchmark index. It is made up of both the native token (AVAX) and the industry's most prominent application. When yield is generated on the underlying assets, the index raises returns for investors.
In order to facilitate the smooth entry and departure of investors, CAI always has a large amount of liquid assets available. It's the most extensive Avalanche index available, and it's relied on by the industry's most prominent companies.
Feature
CAI-AVAX
Blockchain
Avalanche
Coins
CAI,

AVAX

Difficulty
Medium
Risk
High
Yield
100% APR – variable
Vesting period
No
Wallets

MetaMask

Exchanges
TraderJoe