Inflation is a problem that has plagued Argentina for approximately 70 years. The current situation is one of the worst on record, as the Argentine peso has depreciated sharply against the US dollar since early 2019.
This has led to a drastic increase in prices, which means that local residents have to spend more and more money to buy basic goods such as food and medicine, and many are struggling to maintain their lifestyles.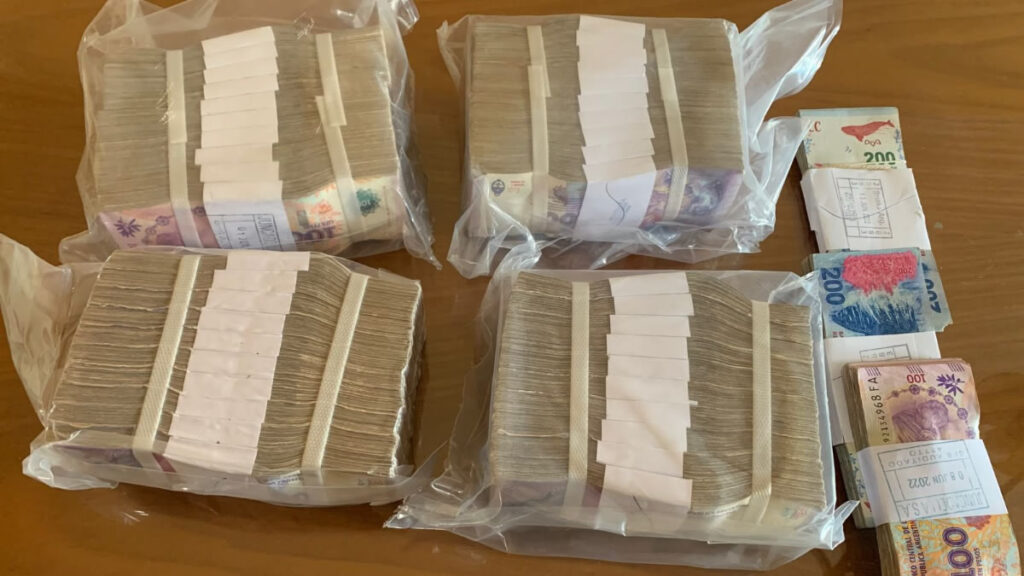 A person went to the bank to withdraw $2,000 in June 2022 and was given a huge amount of bills. This is just one of the consequences of inflation, which also includes poverty, loss of confidence, and refuge in other currencies to preserve savings.
His friend took a photo of the number of bills received and decided to post it in this tweet:
In Argentina, a dollar is worth approximately 270 pesos these days. But if you want to withdraw the equivalent of 2,000 dollars from a bank in the country, they will give you a huge amount of bills.
This is one of the consequences of the inflation that has plagued the country for approximately 70 years. The current rate is around 60% per year but has reached 800% in some periods.
Other consequences are poverty, loss of confidence, and refuge in other currencies to preserve savings.
Except for a 10-year period in the 1990s when a successful economic plan was launched that pegged the exchange rate to the dollar, the country hardly knows what it's like to have a stable currency.
Other countries would consider this inflationary rhythm as hyperinflation, but in Argentina, it is only perceived as high inflation and nothing more.
In any case, citizens could be getting tired of the issue, which appears to be entering the public agenda as one of the population's greatest current concerns.
De todos modos los ciudadanos podrían estar llegando a un cansancio sobre el tema, que aparenta estar entrando en la agenda pública como una de las mayores preocupaciones actuales de la población.
---
---
Argentina is, not in vain, one of the countries with the highest adoption of cryptocurrencies, since citizens are experts in evading ridiculous regulations and seeking refuge for their savings.
As we have told on other occasions, citizen ingenuity has developed many strategies to conserve the purchasing power of their money, some really striking, such as buying slippers in advance!
In any case, Argentines parsimoniously see how the scourge of inflation reaches other countries unaccustomed to such figures. Perhaps they could give advice on how to survive inflation, being sadly so used to it.
Imagen: Wings Vectors by Vecteezy