By Juan Mende.
The 2008 Global Financial Crisis led to movements such as Occupy Wall Street and Bitcoin. Bitcoin at least is still alive and well, as attention on inefficiencies, inequalities, and the risks of the intermediated financial system have persisted over the last decade-plus.
Distrust only grew amid recent controversies, such as the GameStop short squeeze, where retail investors could not access trading platforms during a time of high volatility. Debate has centered upon slow settlement cycles, inefficient price discovery, liquidity challenges, and a lack of trust in the assets. Wanton money printing in industrialized countries, too, has decreased trust in fiat regimes. For instance, MicroStrategy has bought millions of dollars worth of Bitcoin for its company reserve. Palantir recently purchased $100 million worth of gold out of concern for a potential "black swan event."
In recent years, at the center of blockchain hype has been DeFi, a new type of finance—one with increased audibility and transparency of transactions thanks to blockchain-based records. It's exactly for which a post-Bitcoin is starved. Software-based governance systems can increase accountability for decisions on Wall Street and in central banks through software-based governance systems.
---
---
DeFi offers greater stakeholder control thanks to noncustodial, disintermediated services, as well as improved market access with global, 24/7 financial services and banking the unbanked. With faster settlement, reduced counterparty risks, and freed-up capital, DeFi has a lot to offer the financial sector.
Poor design choices have led to hacks and bugs. But, with each new generation of blockchains, the smart revolutionaries behind the technology learn ever more about how to correctly build an alternative financial system with the technology behind Bitcoin.
One such example is ABEYCHAIN 2.0. This third-generation blockchain just welcomed XSWAP, the first decentralized exchange launched on its ecosystem. According to the developers, XSWAP alleviates numerous challenges facing decentralized exchanges with a new buying and selling mechanism based on both an automatic liquidity protocol and an automated market maker system. XSWAP users can contribute digital assets in exchange for an Annual Percentage Yield (APY).
XSWAP is positioned as a more efficient decentralized exchange than its competitors on other chains thanks to the unique consensus method implemented by ABEYCHAIN 2.0, in which not one but two consensus methods combine to simultaneously increase decentralization, security, and transparency. The combination of Proof of Work (PoW) and Delegated Proof of Stake (DPoS) open up a world of possibilities for blockchain technology. XSWAP is an early example.
---
The permissionless innovation of DeFi is allowing for the creation of novel products and services that could completely transform the way the world conducts finance.
---
The permissionless innovation of DeFi is allowing for the creation of novel products and services that could completely transform the way the world conducts finance. At the center of DeFi infrastructure, decentralized exchanges have displayed a new way in which traders, etc. can trade assets—in a decentralized fashion with no intermediary.
In the spirit of Bitcoin, DEXs empower holders of digital assets to use decentralized services without having to trust a third-party intermediary to safeguard user funds, provide accurate price information, match buyers and sellers to process trades, settle transactions, and engage in transaction monitoring. As user-friendliness expands, it is likely people will begin demanding the transparency and privacy offered on DeFi systems in all of their financial transactions. Technology like ABEYCHAIN 2.0 could serve as a platform upon which this new financial world is built.
Since Bitcoin's 2008 release, academics and commentators have foreseen the ways in which Bitcoin could revolutionize traditional financial services. Over the past 13 years, that inevitability continues to come to pass. A new world is possible beyond the traditional financial system, made possible by the promises of blockchain technology.
Bitcoin's success over the past 12 years can be attributed to its decentralized nature. In the future, the same might be said of decentralized exchange (DEX). Decentralized exchanges offer an alternative way to trade, and offer users the ability to earn rewards for providing liquidity to the DEX protocol. Since the introduction of decentralized finance (DeFi) and decentralized exchanges, the imaginations of blockchain developers have only run more wild than in the earlier years of blockchain technology, leading to modern blockchain developments, such as the new third-generation of blockchains.
---

By Juan Mende. In collaboration with XSwap.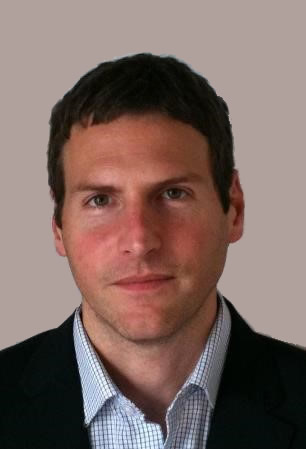 📈 Juan Mende is a technology, blockchain, and crypto enthusiast. It has worked as a lawyer with special expertise on intellectual property and subsequently as a digital marketing specialist developing and editing content in several digital projects. Currently, he is the editor at Cryptopress, as well as a marketing manager for DiarioBitcoin.com and ComparaCripto.com.