Dogecoin price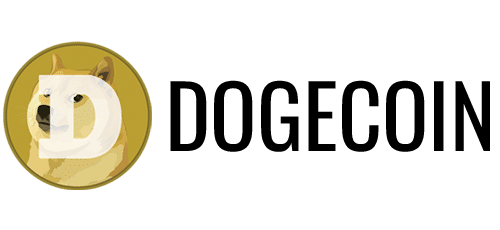 Dogecoin is a cryptocurrency derived from Litecoin that uses a Shiba Inu dog from the Internet meme "Doge". It is a cryptocurrency similar to Bitcoin.
Basic Info
Name: Dogecoin
Symbol: DOGE
Initial release: December 6, 2013
Authors, Developers: Billy Markus, Jackson Palmer
Consensus algorithm: Proof-of-Work (PoW)
Website: https://dogecoin.com/
Ledger Information:
| | |
| --- | --- |
| Hash function | Scrypt-based |
| Block reward | 10,000 Dogecoins (as of Feb. 2018) |
| Block time | 1 minute |
| Block explorer | https://dogechain.info/ |
| Circulating supply | 127 billion (113 billion coins have already been mined) |
What is Dogecoin?
Dogecoin is an open-source cryptocurrency that allows people to buy items and services with a digital currency.
What is the reason behind the creation of Dogecoin?
Dogecoin was created by Jackson Palmer, Patrick, and Billy Markus. Dogecoin was created as a joke by the group. Jackson Palmer did a Photoshop and the Dogecoin symbol was inspired by a dog, so he showed it to the group. Jackson suggested that they make it into a currency that the community could use to fund charities.
Why dogecoin?
Just like Bitcoin, the financial use of the cryptocurrency is intended to eliminate central control and corruption. It is also supposed to reduce transaction costs and allow for less risk of currency fluctuations. It is supposed to be a part of Internet culture and entertainment. Dogecoin is a cryptocurrency based on Litecoin and Bitcoin. The Shiba Inu is a popular meme and Internet meme that shares similarities to "Silk Road" and is closely associated with the Dogecoin community.
Litecoin is an open-source fork of Bitcoin that uses scrypt as an algorithm. One of the values that set Dogecoin apart from other cryptocurrencies was it's use of social media and jokes and memes as marketing tools. This was one of the reasons for its popularity. Dogecoin is considered sometimes to be the "dark horse" of cryptocurrency.
Though some may argue that Dogecoin was originally made as a joke, the underlying technology behind it derived from Litecoin. A notable feature of Dogecoin is that it allows for more transactions than Bitcoin for lower prices. Another distinguishing characteristic of Dogecoin is its low price and unlimited supply.
Who Created Dogecoin?
In 2013, Jackson Palmer started Dogecoin as a satire of the cryptocurrency hype. Palmer purchased the domain dogecoin.com after receiving positive social media reviews. Thanks to China prohibiting its banks from investing in cryptocurrency, the value of Dogecoin jumped 300 percent later, in 2019.
Since the amount of coins that can be made is not limited, DogeCoin is an "inflationary coin," while Bitcoin is deflationary. The group contributed approximately $30,000 in Dogecoins to help finance the Jamaican bobsled team's journey to the 2014 Winter Olympic Games in Sochi. In March of this year, the Doge coins were also used to fund the construction of a well in Kenya and to sponsor NASCAR driver Josh Wise.
In 2015, Dogecoin's freewheeling fun began to lose some of its merriment as the crypto world as a whole became more serious. According to Jackson Palmer, a "toxic culture" had formed around the coin and the money it generated. The infrastructure of the coin, on the other hand, has not been a major source of concern for the coin's creators, who are all volunteers.
Its active group of miners is one of the reasons it continues to function and trade. Doge coin's hash rate is slightly lower than Litecoin's (LTC) hash rate of 170 TH/s, owing to the fact that Doge coins can be merge mined with Litecoin and both cryptos can be mined at the same time using the same work.
When Tesla CEO Elon Musk tweeted about DogeCoin in the summer of 2019, many assumed he was endorsing the coin in a cryptic message, and when he tweeted about the coin being listed on Binance, the crypto exchange, many assumed he was endorsing the coin. Dogecoin had a market cap of over $2 billion and was valued at $0.018 at its peak.
Brief history of Dogecoin
---
Timeline
December 2013: Software engineers Billy Markus and Jackson Palmer meet on Reddit, connect over a famous meme, and create Dogecoin, a satirical Bitcoin alternative. Unlike Bitcoin, which is intended to be rare, Dogecoin is meant to be hilariously plentiful, with 10,000 new coins produced per minute and no limit on supply.
January 2014: Dogecoin supporters on Reddit collect more than $50,000 in DOGE to support the Jamaican bobsled team's journey to the Sochi Winter Olympics in January 2014.
March of 2014: the same community donates $55,000 to support NASCAR driver John Wise's visit at Talladega. (A huge Shiba Inu may be seen on the hood of the vehicle.)
April 2019: Elon Musk tweets for the first time about DOGE in April 2019: "It's quite cool." According to Decrypt, Musk also contacts the Dogecoin development team around this time.
January 2021: Investors on Reddit's WallStreetBets site join together in January 2021 to boost "memestocks" like GameStop and AMC. Traders looking for the next big thing decide on DOGE, which is just worth a fraction of a cent.
February of 2021: Musk posts a slew of DOGE memes on Twitter, including a photoshop of a scene from The Lion King (in which the Tesla founder holds a Shiba Inu up to the sky). Prices start to rise.
May 2021: DOGE reaches an all-time high of $0.72, fueled by the wider crypto bubble, months of individual investor interest, and a continuous stream of Musk tweets, accentuated by his appearance on Saturday Night Live. (Prices drop in the hours after the broadcast, but stay high for the rest of the year.)
---
How to store Dogecoin
The easiest way to store Dogecoin is to use the official wallet software from the developers. While it's not a full-featured client, the simplicity of the wallet makes it easy for new users to get started with very little technical knowledge. Just download and install the dogecoin-qt program, open an account with a wallet file and you're off to the races.
Storing Dogecoin on an online wallet is not very safe, but it's the fastest and cheapest way of storing your coins. It's also a good way of keeping small amounts of dogecoin that you're actively trading with. If you own a lot more dogecoin than you plan to spend, you're probably better off storing it offline. Using an offline (cold) storage is the best way to keep your DOGE safe.
Cold storage is the way to go if you are holding on to large amounts of Dogecoin. Even then, it's best to make periodic backups. Using a separate USB stick for every 20-30 DOGE is recommended. If your computer dies, you can hold on to them and use them in the future.
The Future of Dogecoin
Dogecoin has been a big success, worth billions of dollars. It is the only Bitcoin-style currency to reach this level of success. Dogecoin has reached these heights because of a lucky technical accident. The coin was launched in December 2013 and by March 2014 was worth just $0.0005 per coin (Bitcoin had reached $630 in January 2014). By January 2015, Dogecoin's market cap hit $1 billion and went on to rise to over $2.
In mid-March 2015, Dogecoin's market cap reached about $11.5 million, and there were about 50,000 active Dogecoin wallets. Most of the wallet holders had sent and received a total of $93,927. In comparison, Bitcoin has about 1 million active wallets and $1 billion in total market cap.
In 2017, Dogecoin's market cap stood at $88.3 million. Fun fact: Dogecoin is a very social and inclusive currency, according to its website. The current total market cap of Dogecoin is at $6,720,581,393 at the time of writing and the current price at $0.052356.
The future of Dogecoin has a lot to do with the sort of money we use. Paper money only works because it is credible. If you have a 500 Euro note, even if you have never seen it before, I can put my trust in that value. For a piece of paper, whether or not it is actually worth 500 Euros is really just a matter of trust and convention.
Conclusion
Dogecoin is a real coin, with a huge network of people who use it every day, and exchange it as a currency. It's liquid, but it's not well understood. It's got a huge market cap, but no one knows how much they are all worth. And even though it started as a joke, the Dogecoin community is friendly and fun, and takes both itself and its money seriously.
Dogecoin is a fun, growing community, with plenty of people buying and selling things. But much of Dogecoin's success comes from its ability to change and adapt. Users have taken it in new directions, with new ideas. That flexibility, and the community behind it, could be what keeps Dogecoin vital for years to come.