Since its launch earlier in 2021, Ariva has experienced exponential growth due to its potential to transform the tourism and travel industry. Ariva has excellent fundamentals and is an innovative platform that creates tailor-made solutions for the tourism industry using blockchain technology.
Blockchain technology has proven its usefulness in different sectors, and Ariva is deploying it to great effect in the travel sector.
How Ariva works 
The travel industry is mainly dependent on an outdated financial system that is not transparent and leads to high costs for travelers. In addition, the disconnected travel ecosystem means that travelers face increased costs on ticketing, hotel reservations, and more. 
The different financial systems globally also mean that tourists face extra charges on their debit cards for making transactions. Ariva solves this by providing a cheaper, safer, and user-friendly ecosystem for travelers to interact with tourism service providers. 
With Ariva, travelers can explore different regions globally without exposing themselves to the fluctuations in currency conversion operations. It also provides an ecosystem with dedicated products designed to achieve its goals. 
Ariva ecosystem 
The Ariva ecosystem consists of three products, namely Ariva. Finance, Ariva.World and Ariva.Club. The three products are interconnected and provide a unique experience for users and service providers.
Ariva.Finance is a top-class payment gateway that allows users to receive and make transactions using cryptocurrencies. Merchants and tourism service providers can deploy Ariva.Finance on their websites and online stores to accept payments via popular cryptocurrencies like Bitcoin, Ethereum, Litecoin, and ARV. 
A unique benefit of Ariva.Finance is the elimination of high commission and transaction fees associated with conventional payment methods. Merchants can also display QR codes from the inbuilt wallet addresses that a buyer can scan to complete transactions within minutes.
In addition, Ariva.Finance is equipped with an inbuilt dashboard that has features that merchants will find handy. For example, merchants can create payable invoices and view their transaction history within the dashboard.
Ariva.World is a decentralized hub that enables tourists to connect with local and global tourism service providers. As a result, service providers like hotels, airlines, and tour guide companies can list their products and get traction from tourists. 
Tourists can easily book hotel reservations, buy flight tickets and pay for tour guides within Ariva.World. It also features a travel review blog that provides information on the best products and services for tourists in different locations globally. Users can also get rewarded for creating content and contributing to the travel blog.
Ariva.Club is the third cog in the Ariva ecosystem and serves as a dedicated social media platform for the travel and tourism industry. Users can create profiles, share travel experiences in the form of pictures, stories, and videos. 
Businesses can also place adverts on the platform to promote their products and services. Ariva has also deployed an antispam system that detects fraudulent accounts and ensures that only real people can use the social media platform.
Major Developments within the Ariva ecosystem
The Ariva team has continued to make major improvements and expand the fast-growing ecosystem. Ariva native token ARV has been listed on more than 7 exchanges since its launch some months ago.
The utility token provides cheaper cross-border transactions, faster payments, and no limits on how much tourists can spend within the Ariva ecosystem. 
ARV also serves as the reward token for authors and contributors on Ariva.Club and Ariva.World. Ariva has announced that the token will be listed on more exchanges in October as part of its roadmap.
ARV can be bought on popular exchanges like PancakeSwap, Probit, and XT.com exchanges. In addition, ARV is now live on exchanges like Lbank, Whitebit, Hotbit, Azbit, Finexbox, DodoBsc, SushiSwap, and 1inch''
You can learn more about Ariva by visiting the website https://ariva.digital/.
---

By Juan Mende. In collaboration with Ariva.digital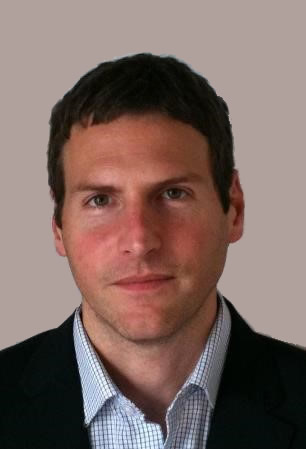 📈 Juan Mende is a technology, Bitcoin, blockchain, and crypto enthusiast. It has worked as a lawyer with special expertise on intellectual property and subsequently as a digital marketing specialist developing and editing content in several digital projects. Currently, he is the editor at Cryptopress, as well as a marketing manager for DiarioBitcoin.com and ComparaCripto.com.
---
DISCLAIMER: Cryptopress or the author does not give investment advice or recommend the products or services mentioned, and any loss is at your sole risk. Do your own research before risking money on the projects or companies mentioned.