The Reason Why China Will Fail at Banning Bitcoin Again
The Reason Why China Will Fail at Banning Bitcoin Again…
CryptoPress
By Elena Obukhova, Founder & CEO at FAS | Fintech Advisory Services.
All of the news sites are reporting that China has banned Bitcoin, but will this restriction have any effect? Let's start by reminding us what Bitcoin is. It's a decentralized peer-to-peer currency that aims to provide individuals with financial independence. Bitcoin's immutability protects users against the government seizing control of their money. However, there is still space for market manipulation in the Bitcoin price.
China is the leader in on-chain transactions and is placed 13th in "The 2021 Global Crypto Adoption Index Top 20" (Chainanalysis). Of course, this data excludes the large number of transactions that occur on the OTC market. China has established yearly withdrawal limitations of RMB 100K (US$15.5K) since 2018, and the government may request authorization or further information for lower sums. Consider how difficult and time-consuming it may be to conduct business with a foreign firm or just transfer money to your children studying abroad. As a result of these limitations, the volume on the crypto OTC market began to increase considerably. It's not uncommon to hear of an off-the-books trade for a few million dollars taking place in China.
All WeChat payments (as well as other centralized mobile payment platforms) and bank transfers can be tracked easily, however not all crypto transactions can. Some governments are taking action against cryptocurrencies because they are afraid of money being out of control. Other governments, however, are recognizing the new economic shift and putting in place a framework to support it.
For years, China has prohibited the use of Bitcoin (and other cryptocurrencies). The price reacts in the near term, but it does not seem to be influenced much in the long run. This prohibition will not assist in the battle against untraceable OTC transactions. On the contrary, the OTC market is expected to expand even more. The remainder of the capital will relocate to other, more crypto-friendly places.
Do you recall the recent restriction on miners? Is it true that it harmed Bitcoin? No. While miners were migrating out and relocating to the United States, Canada, Latin America, and other regions, the market saw a short-term price drop.
This crypto prohibition is no exception. It will only have a short-term impact on the pricing. Also, given how unpredictable Asian markets are due to the ongoing gambling mindset, do you think we'll see smaller price fluctuations in Bitcoin? [It's just a joke!] In fact, like with miners, the money will go to the most advantageous states. Isn't it true that once a hodler, always a hodler? I don't believe it will compel individuals to liquidate their crypto assets.
Your cryptocurrency is yours, but remember to keep it secure.
It's critical to remember that no one can steal your Bitcoin if you keep it secure. If you put your whole money into centralized exchanges, you should be aware of the hazards.
I entered the sector in 2014 as an early adopter, purchasing my first Bitcoins from BTC-e. I'm not sure how many people remember, but the whole trading platform was down in 2017 while the FBI confiscated all servers. One of my acquaintances was successful in recovering a part of the stolen monies, but I was not so fortunate. Nothing like this would have occurred if I had kept my Bitcoins off the network and not on a centralized trading platform.
The DeFi and DEX are the future of finance (Decentralized Exchanges). These are the methods for separating and safeguarding your funds.
Take a peek at the index.
The top 20 nations in this list are mostly emerging economies. All of them, however, have a few characteristics: a loss of faith in political institutions and/or failing economic and financial systems (followed by skyrocketing inflations and other complications). These factors are attracting more individuals to cryptocurrency.
"Cryptocurrencies are utilized for drugs and criminal activities," we hear again and over. Do you want to suggest the US dollar (or other fiat currencies) was never used for anything like that? As if we hadn't seen cartels smuggle lots of cash in their trucks before, or criminals use cash for other unlawful operations. Yes, some individuals use Bitcoin (and other cryptocurrencies) to purchase drugs, but the majority of people use it to secure their funds from inflation and get access to basic funding.
Let's create an economy that benefits us rather than one from which we must flee.
---
About the Author: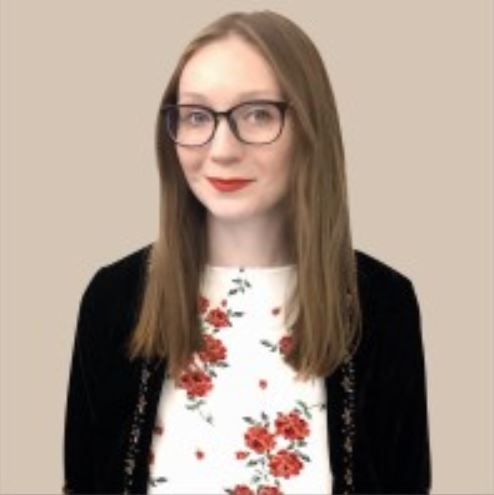 Elena Obukhova is an entrepreneur, business strategist, mentor, and blockchain enthusiast 🚀🌕.
Elena joined the blockchain field in early 2014 and had lived in 9 countries including China, South Korea, Argentina, USA. Since then she had been working with blockchain and fintech projects helping them to grow and expand their businesses in Asia, Europe, and North America. Elena has strong expertise in business strategizing, growth, and financial modeling. Elena applies this knowledge and her powerful network to help SMBs benefit from emerging technologies, assist startups with venture building, and facilitate their business acceleration.
© 2022 Cryptopress. For informational purposes only, not offered as advice of any kind.
In Brief: NFT Lending Blend merges the concepts of NFTs and lending, opening new avenues for crypto investors. This innovative approach ai…
EigenLayer is a protocol built on Ethereum that introduces restaking, a probable "new basic feature" in crypto-economic security. This feature ena…
In Brief: Binance has listed PEPE as a meme coin as the market cap of meme coins hits $1 billion. PEPE, a cryptocurrency that originated f…
(Visited 24 times, 1 visits today)