Galaxy Digital CEO Michael Novogratz has decided to discuss his loss in cryptocurrency markets throughout the past couple of months.
Galaxy Digital's Mike Novogratz has made himself a name in the cryptocurrency world since he started investing in digital assets in 2015. He is well-known for his bullish stance on Bitcoin and other cryptocurrencies, but he recently had some losses with his investments.
Novogratz said that Galaxy Digital also felt the weight of what happened with the Terra ecosystem, especially because they have been investors in the project since the end of 2020. However, he remains optimistic about this market despite these losses.
He also added that he believes there will be more opportunities to make money in this space in the future.
Novogratz speaks out on Terra's downfall
Novogratz's statements came in a letter specially addressed to Galaxy Digital's shareholders, in which he gave some context on the background under which the company invested in Terra and the unfortunate results of what happened. "Terra was started by a group of entrepreneurs who had a vision of creating a world-class decentralized platform that would enable people around the world to use cryptocurrency as they do fiat money," Novogratz wrote.
The founder of Galaxy Digital Holdings Ltd., Michael Novogratz, has spoken out about his recent loss in cryptocurrency markets, saying it was not due to any single factor or event. In an interview with Bloomberg Television where he discussed his recent losses, Novogratz said: "This was not one thing."
"There is no good news in what happened in the markets or in the Terra ecosystem. In LUNA and UST alone, USD $40 billion of market value was lost in a very short time. Both large and small investors saw profits and wealth disappear. The collapse dented confidence in cryptocurrencies and DeFi."
The collapse also dented confidence for investors looking to make money from their investments. Any time money is lost in fashion, people want answers."
Another aspect to which Novogratz made reference is that what happened with Terra took place in the midst of a macroeconomic context that was quite detrimental for finance in general, so LUNA and UST were notably affected by conditions even outside the cryptocurrency sector. In this regard, he cited the fall in the prices of traditional assets since the beginning of 2022, added to the inflationary phenomenon shaking many economies and the measures adopted by central banks to deal with these scenarios.
Also, Novogratz acknowledged that it will take time before any real progress can be made towards establishing a more stable market for digital currencies: "This does not mean that the cryptocurrency market will bottom out and go back up," he said. "It will require restructuring, a redemption cycle, consolidation, and renewed confidence in cryptocurrencies."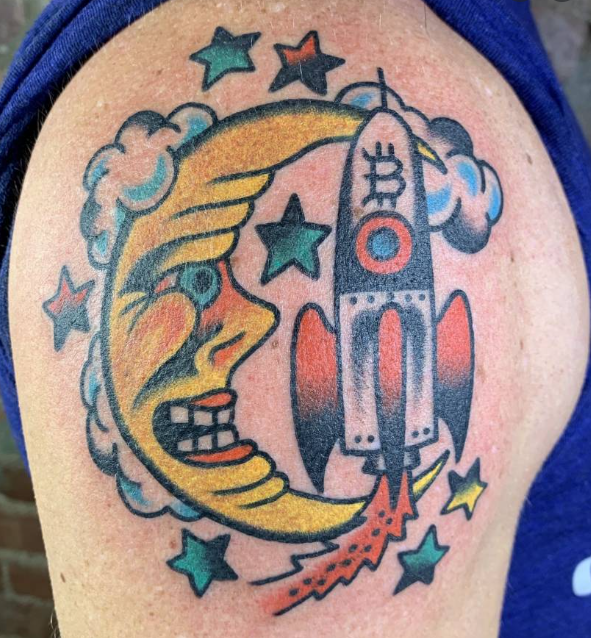 Finally, Novogratz called for humility as a value for investors, referring to the tattoo he got with the image of Luna: "My tattoo will be a constant reminder that risky investing requires humility."