Even with concerns about crypto limitations in the US infrastructure plan, Bitcoin and Ether have hit their best values in over two months after a significant Ethereum update. On Sunday, bitcoin rose by 3.1 percent to $45,328, its highest level since May 18.
Ether rose 3.5 percent to $3,191, extending its winning streak to six days, but the Ethereum network's London upgrade halted the growth of the underlying assets.
In the last week, the value of other cryptocurrencies such as Binance Coin, Cardano, XRP, and Dogecoin has also risen.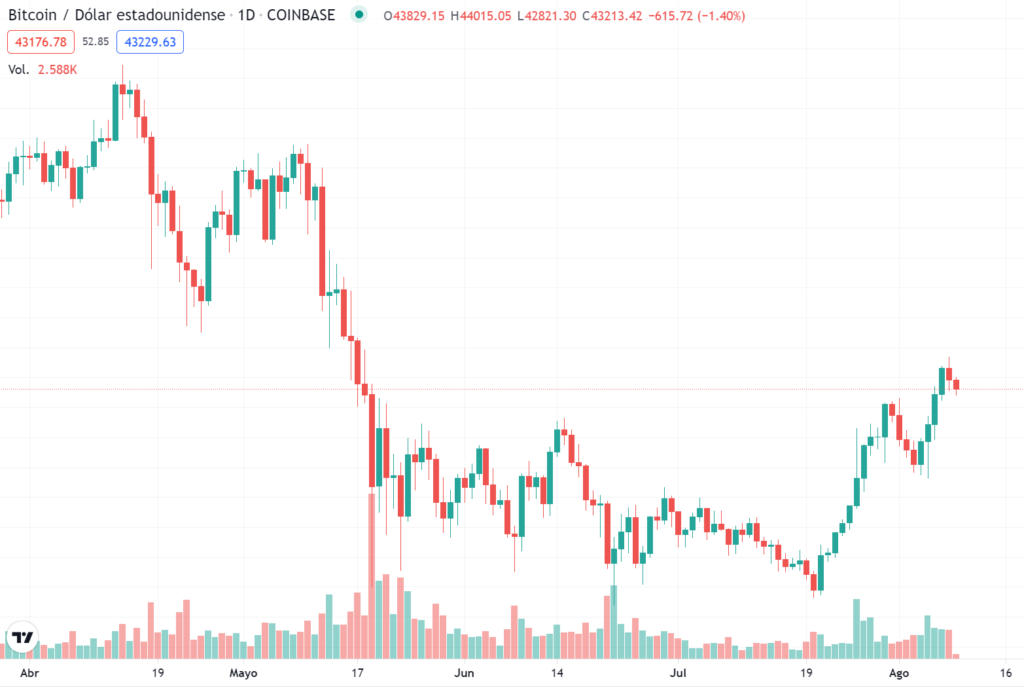 U.S. Infrastructure Bill
Specifically, a bill in Congress dealing with infrastructure continues to be a cause of confusion due to contradictory amendments dealing with crypto transaction reporting and tax collection.
Concerns have risen that the United States is on the verge of enacting far-reaching bitcoin and cryptocurrency tax reporting legislation as part of the Infrastructure Investment and Jobs Act, which opponents believe would jeopardize the technology's growth in the nation.
Recently, a proposal was made to define the concept of a broker by expressly removing validators, hardware and software manufacturers, and protocol developers from its scope.
POW or POS
An amendment was proposed as part of the infrastructure bill that explicitly prohibits proof-of-work mining as well as the selling of hardware or software that allows individuals to control private keys that provide access to digital assets, as well as the sale of cryptocurrency.
Proof-of-work mining is employed by the most valuable cryptocurrency, Bitcoin, whereas proof-of-stake mining is utilized by newer tokens such as Binance's BNB, which pays users for "staking" their current tokens.
This week's update is part of Ethereum's long-awaited transition from proof-of-work to proof-of-stake, which has been planned for a long time. Numerous cryptocurrency investors, industry professionals, and engineers have voiced their opposition to the planned revisions to bitcoin tax reporting regulations.