Quantia Capital is a digital asset management company that provides investment solutions for retail and institutional investors, currently holding more than $ 320 million.
We were recently able to ask Miguel Schweizer, who serves as the company's chief risk officer, some questions.
Here are the most outstanding answers from the interview:
– Migue, how did you get to the crypto world?
A: The first time I read the word Bitcoin was in 2012 and I did not give it a second thought. Bookmarked the article to read later and let it hang out for a while.
Then in 2013 I came across Bitcoin again in a Wired article and found it fascinating. From there I dedicated myself to studying in depth all the technical aspects, since at that time I was studying Computer Engineering.

– What exactly is Quantia?
A: Quantia is a company that offers different financial products exclusively aimed at crypto users: Earn, Borrow, and Trading. On the platform, users have a wallet, in which they can hold different cryptocurrencies -such as Bitcoin, Ethereum, Stablecoins, etc.- and receive passive interest. In addition, companies can take loans, leaving other cryptocurrencies as collateral.
Any user can also convert and transfer their cryptos to another crypto, and start generating interest the next day. Everything automatically.
– What are your strong aspects?
A: We are a team that has been in this market for more than 8 years and that generates confidence. Today Quantia has custody of more than $320 M in assets for thousands of clients.
One of the strongest points is the flexibility that Quantia has. In other similar products, when users do staking they have to freeze 100% of the funds to obtain that profitability. Here we gave an additional twist, and we allowed the user to trade, and start generating interest 24 hours after processing the trade.
All this without neglecting the privacy of the users and the security of the information.
The platform is simple and intuitive and we have a support team to assist users in real-time.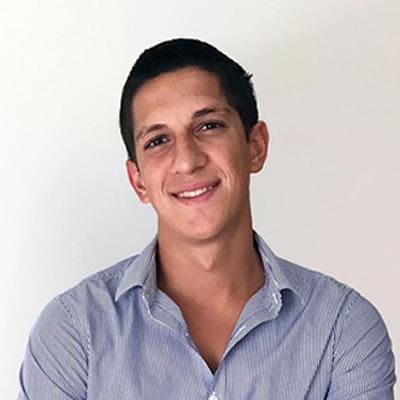 "Today ETH is conditioned by its own success, and network congestion makes some dapps unfeasible due to high transaction costs."

— Miguel Schweizer
---
– What kind of clients do you have?
A: They are all clients who already have crypto, are familiar with the technology and access a ticket of approximately 50K USD.

– How does the platform work?
A: The platform works almost entirely automatically, users do their onboarding, have their account verified on the day, they have their wallet to deposit Bitcoin or ERC-20 tokens, they can deposit at any time and 24 hours after crediting the deposit, they are already receiving interest.
In the same way, they can make withdrawals at any time and they are processed on Fridays between 12:00 and 23:59. Withdrawals are processed weekly as loan contracts have a minimum term of 7 days.

– Why is there an interest generated when doing Staking? how does that income happen?
A: The interest that users receive for holding onto the Quantia Interest Account comes from the interest paid by the borrower of a loan.
– What type of operations are carried out?
A: For example, if you hold USDC in Quantia, you will receive a 9.5% annual yield. On the other side, there is a company that borrowed USDC, at a certain interest rate, and leaves collateral in another crypto, for example Bitcoin or Ethereum. In this way, the company can become liquid, without having to sell its cryptos or pay taxes on capital gains.
The capacities with which they operate are 50% and 66%. This means that if a loan taker takes $100,000 USDC, he leaves as collateral in Quantia the equivalent of $150,000 in BTC or ETH.

– What growth prospects do you see for the company?
A: We expect to reach 1BN in assets under management in the next 12-18 months.

– How do you see the path from Ethereum to POS?
A: We believe it is very necessary for the growth of the whole market. Today ETH is conditioned by its own success, and network congestion makes some dapps unfeasible due to high transaction costs.

– What was the funniest or most curious thing that happened to you in crypto?
A: The funniest thing was all the people I met in these 8 years. I enjoyed all this tour, which also allowed me to make many friends along the way.