The saga of wonderland continues in what seems to be the most interesting and relevant story in the Defi world. This story includes death, fraud, cheating, liquidations, and huge losses.
Also the hottest topics for this financial revolution that Defi represents, such as decentralization and governance.
So let's just jump down the rabbit hole:
Olympus DAO creates the Defi 2.0 model by substantially modifying the liquidity property of funds. It applies a "rebase" model, paying more than 1,000% Annual Percentage Yield (%APY).
Rebasing adjusts circulation capacity, either decreasing by burning tokens or increasing by adding tokens to the supply, including staked tokens and LP. This is done to adjust the price, without affecting the value of the coins.
The most important thing is that Olympus becomes the owner of the liquidity of the funds, protecting itself from the entry of large capital (whales or whales ), which in the previous Defi models entered to obtain high interest and then abruptly withdrew, plummeting the price of the tokens.
Protocol copies ("forks") of Olympus DAO are created, the most important by the number of funds invested or Total Value Locked (TVL), Wonderland DAO, with more than one billion dollars in value deposited.
The model is becoming known as Defi 2.0, and Defi 2.0 captures a lot of capital, delivering huge staking rates of over a thousand percent while owning the liquidity based on this new model.
The value of Defi 2.0 tokens rises astronomically until a general correction occurs in the cryptocurrency market in general at the beginning of 2022, which is supposed to have to do with the FED raising rates to lower inflation, something that is closely related to this new monetary world, with Defi prices being the most affected.
Adding to the bad news and volatility typical of crypto is the revelation by analyst Defi Zachxbt on Twitter that the head of Wonderland's treasury, who calls himself "0xSifu", is actually Michael Patryn, implicated in the famous case " QuadrigaX" with fraud, disappearance of funds and even a dead person included.
Really? scam and death?
The revelation that the now co-founder of Wonderland was once a co-founder of QuadrigaX hit users hard.
This cinematic chapter of the saga occurred when the defunct Canadian exchange QuadrigaX suffered the death of its founder Gerald Cotten, who was supposedly the only one with access to the private keys of the exchange's funds.
Following Cotten's death, users of the exchange filed a series of lawsuits in an attempt to reclaim their funds from the $169 million lost in the exchange's crash. Other members of the crypto community believe that Cotten faked his death to keep the funds for himself.
Patryn has been a serial lawbreaker, according to Zachxbt, who stated in a series of tweets that he helped run an identity theft ring called "Shadowcrew" before joining QuadrigaCX, for which he later admitted guilt.
0xSifu starts hiding his money
Michael Patryn is Omar Dhanani, according to a Bloomberg report citing California court records, and was sentenced to 18 months in federal prison for running a credit card fraud ring and admitting to theft, felony theft, and computer fraud. in three separate criminal cases.
After being fired, 0xSifu sent 3,000 Ether (ETH) to a coin mixer (a site that attempts to anonymize coin transactions) called Tornado Cash in three different batches. Community members were skeptical, despite his claim that it was his own money.
One user reported that a bank account linked to Sifu received nearly $400 million in less than a month, with $200 million being withdrawn from the account shortly after it was revealed.
Sestagalli's story has also aroused suspicion. He admitted knowing Patryn's identity and still didn't inform the community at first, but after her resignation proposal was approved, he tried to distance himself from him:
The dissolution? by Wonderland
(Defi analyst) ZachXBT called out Wonderland founder Daniele Sestagalli for collaborating with a convicted felon and entrusting him with a $1 billion cash holding that includes investor funds.
There was a clarification from Sestagalli acknowledging that he had known Patryn's identity for a month, but decided not to judge by her past at the time.
But Sestagalli's explanation came too late, the $TIME token plummeted and after the outburst of anger from the community, Wonderland decided to put Sifu's removal to a vote, which was approved unanimously.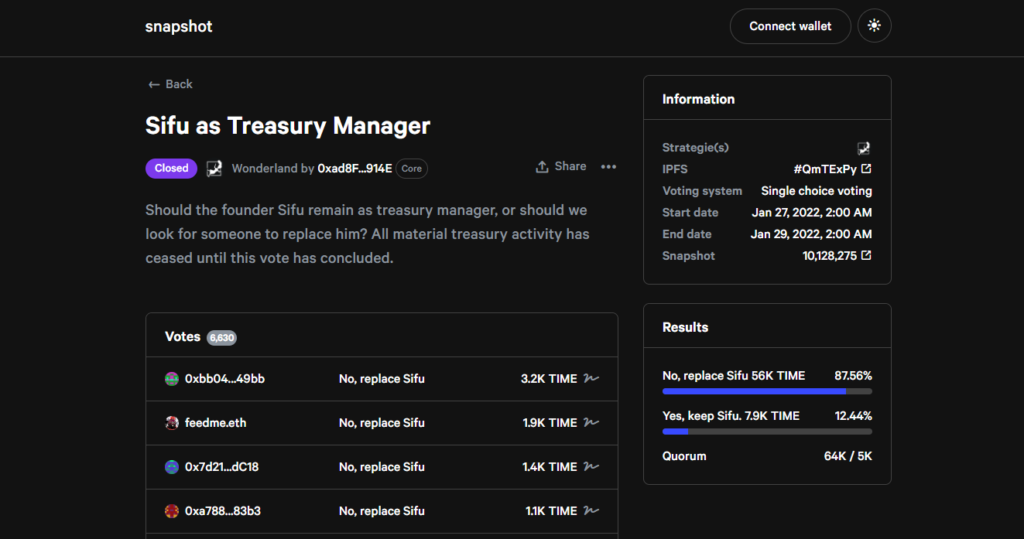 Sestagalli decided to give the money to the community and close the project. The proposal received a negative vote of 55 percent and a positive vote of 45 percent. In any case, the founder of the project decided to put it on hold until a better solution was found.
In addition, apparently, that vote was influenced by "whales" who influenced the vote to force the liquidation of Wonderland funds, since they acquired large amounts of tokens a few days before the vote, which was observed with outrage by users of the community. who claimed the continuity of Wonderland with better direction.

Why would they be interested in influencing the vote? simply because Wonderland's TIME token is trading at a discount to your treasury assets, meaning if you bought a token at its CURRENT price and it liquidated, you would receive much more funds than you paid for. Obviously, this would be very detrimental to those who bought before trusting in the project and the price currently settled would be much less than what they paid.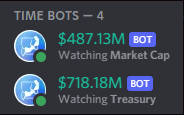 Traditional finance has a term for this that is akin to a corporate raid, in which investors acquire control of an organization only for the purpose of liquidating its assets. The asset stripping of Trans World Airlines by Carl Icahn in the 1980s is a notable example of this.
The vote in favor of liquidation seemed to have won, but finally, this was clarified, and apparently what had a majority was the "distribution of capital" in favor of liquidating the DAO, but not the number of users who mostly decided to continue with Wonderland, " Against all odds".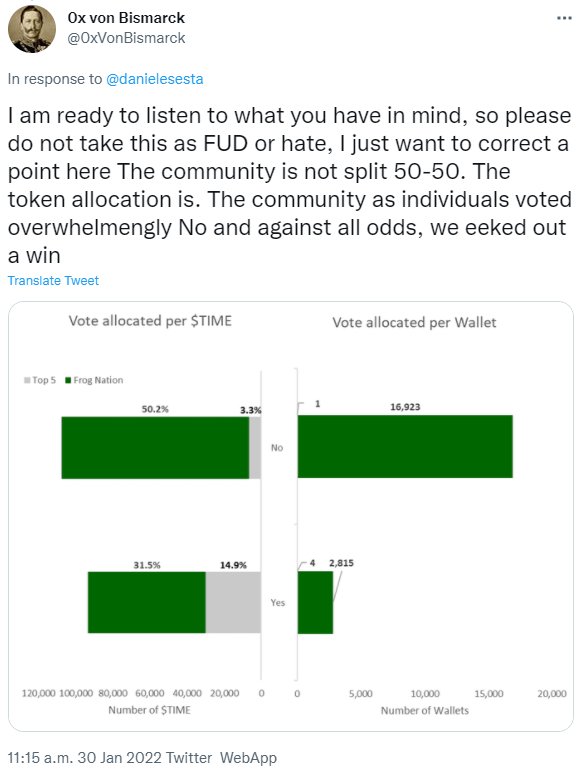 To address these concerns, Sesta said in a Discord message that no further action will be taken without first contacting the community.
'I'm Here to Fix This and Make It All Back'
Understanding who Daniele Sesta is to the Defi world gives this story more context.
He is one of the founders of several important projects in crypto and Defi: Popsicle Finance, Abracadabra, Wonderland, among the most famous.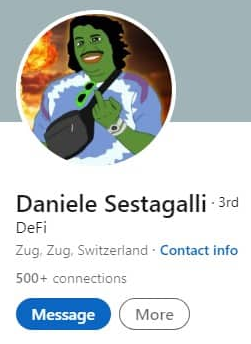 Sestagalli identifies himself as a frog, and the idolatry that he has generated in his followers based on the importance of his projects in the Defi world has generated a concept called "Frog Nation", or the Nation of Frogs, where according to his own saying is " the idea that no matter where you come from, what blockchain you like, race, or place you are from, we should all have the same chance in life ".https://www.youtube.com/embed/SadlkVqF2zA?feature=oembed
The frogs also care about their own privacy, funds, and form a community that is based on these values ​​represented in decentralized finance, the main one being DECENTRALIZATION. We will return to this concept shortly.
To Sesta's credit, he is putting his own reputation at risk. And if she shows her face, he risks his own reputation. Leaders of other Defi projects don't. This is a brave thing because it also makes you accountable if things go wrong.
In fact, with Popsicle Finance something went wrong.
In early August 2021, Popsicle Finance was hacked and tokens valued at over $25 million were stolen. It was a major hack that even reduced the value of the project's token, $ICE. This news damaged the reputation of Daniele Sesta. Instead of hiding, he worked hard with his team to solve the problem and the stolen tokens were "funded" and returned to the victims of the theft.
In addition, Popsicle Finance, like other Defi, was audited, meaning that a hack like that could happen to any other project that is considered safe, and in fact, several more have happened.
Also, Daniele is on Twitter a lot, which suggests that if he has time to tweet all day, Daniele Sesta is not the main coder of the projects, but rather a visible leader.
Degenerates
Frog Nation, Magical Internet Money, and Now…Degenerates. Obviously, we left the world of traditional finances a long time ago. And it is that the Defi can drive anyone crazy who does not enter with a free head of prejudices.
Investors in Defi are increasing the complexity of their strategies to multiply the yield, basically using the tokens locked in one staking project as collateral to request a loan in another, leveraging themselves to multiply the yield, in what is known as a "staking strategy". degenerate".
This apparently comes from the world of sports betting, where some punters gamble away large sums of money with no experience or study to back up those bets. Therefore, they are "degenerates".
At some point Abracadabra offered access to this strategy directly with a "DegenBox", a section of its website that offered leverage with stable currency ($UST and $MIM), taking loans with one as collateral for the other, and repeating the same several times. strategy with the same money self-leveraging up to %160APY.
Degenerates and degenerate strategies are also an important part of this world and its community of followers that does justice to the metaphor of falling down the rabbit hole of Alice in Wonderland (Alice in Wonderland).
Will Wonderland recover?
Based on his most recent messages, it appears that Sesta intends to personally handle the project until an acceptable path forward can be identified.

The possibility of abandoning by liquidating the funds at their current value also seems ruled out, at least for now.

And here's the news about the state of Wonderland, because the community and its funds now seem to have a long way to go, which includes the very meaning of the project itself, which has been trying to listen to users about which way to go without no proposal with any important consensus is yet to be imposed on the others, although apparently, the first step in this direction is about to be taken with a proposal for an "abrupt exit" (rage quit).
Wonderland Enhancement Proposal #5 which would give wMEMO holders an immediate exit appears to be about to pass.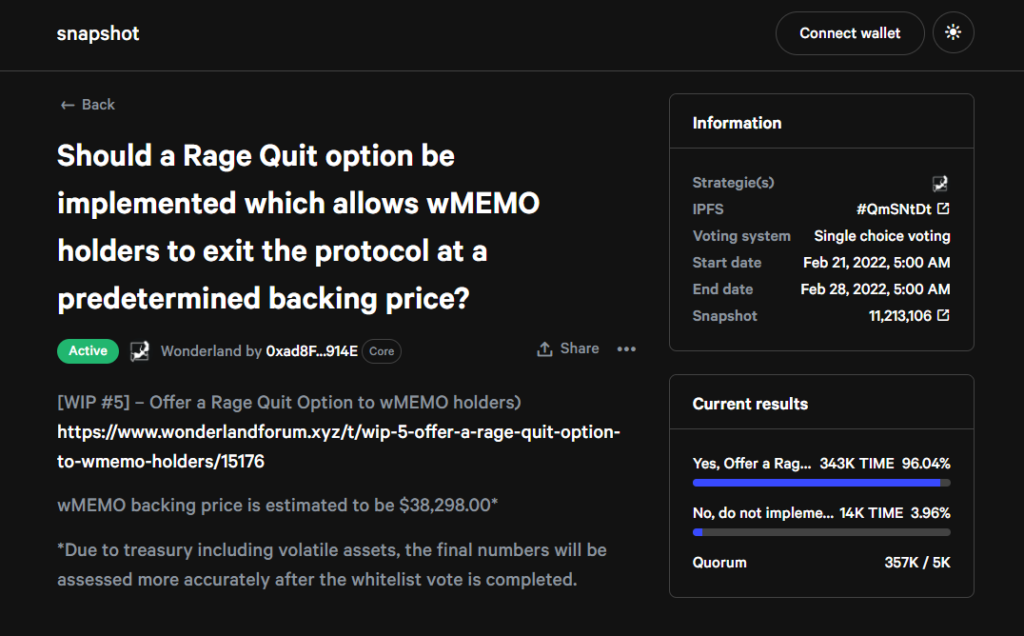 wMEMO is the "wrapped" memo token, used as collateral for "Degenerate" strategies ( Degens ) in another project by Daniele Sesta and The Frog Nation: Abracadabra.money.
This would then be the beginning of a solution but there is still a long way to go and we will have to wait to see what direction Wonderland takes, which in its beginnings was "a decentralized reserve currency protocol and one of the first forks of Olympus in the Avalanche blockchain network. Your TIME cryptocurrency token is backed by a treasury of liquidity tokens, including Magical Internet Money (MIM). The MIM token is native to the Ethereum blockchain and connected to Avalanche ."
Decentralization, Governance
What conclusions does this saga leave us worthy of a painting by Pieter Bruegel the Elder or some Mexican muralist?
Something definitely went wrong here.
Although a DAO should be free from individual control, the Wonderland case proved otherwise, since a single individual was able to make decisions (and wrong ones, too) on behalf of thousands of community members.
In a Cointelegraph interview, the architect of infrastructure provider Defi Oz Finance, Vincent Choy, has said it masterfully:
"How can Wonderland be considered a Defi project? Although there are governance protocols, they are just disbursements in the treasury of wonderland."
"Daniele knowingly working with a convicted ponzi scam offender shows how little he cares about managing community funds, and that can't be a good thing for the industry. "
Probably, as the Cointelegraph article suggests, DAOs should introduce decentralization systems gradually, going through several phases before being accepted, in order to achieve decentralization without losing some initial control at times when projects can be maliciously manipulated.
The truth is that the road looks complicated, between the complexity of having the benefits that decentralization gives and avoiding the problems that it brings.
The future of DAOs
What will be the future of the DAOs then, if we love them for their decentralization but we don't like it when that decentralization prevents us from recovering the funds?
Perhaps it is simply necessary to improve them and polish their decision and protection mechanisms very well in case things go wrong. Of course, in the traditional world, when things go wrong, justice is ultimately resorted to.
Will there be a way in the Defi world to imitate that justice mechanism? Can it be done in a purely democratic way, by the number of users? should be done by the amount of value deposited (TVL)?
We only know that this has only just begun and of course, we have more questions than answers at this point.