By Juan Mende.
The current sentiment in the crypto market is bearish, with many tokens down from their record highs in the second quarter of 2021. However, despite the poor market, decentralized finance continues to provide crypto enthusiasts with earning opportunities.
Wault Finance epitomizes this, as an all-in-one DeFi hub that's designed to provide earning benefits to users. Since its launch in Q1 2021, Wault Finance has integrated staking pools that give some of the highest APYs within the DeFi sector.
Let's review some of the key features of Wault Finance and explore the yield farming opportunities it presents for DeFi users.
A cross-chain DeFi ecosystem 
Wault Finance has built a cross-chain platform that allows Binance Smart Chain and Polygon users to experience innovative DeFi solutions. Initially created on BSC, Wault recently expanded to Polygon, a layer 2 protocol that provides cheaper transactions for Ethereum users.
Ethereum users can interact with Wault Finance products and experience low transaction fees and a highly scalable blockchain. The DeFI protocol also maintains similar intuitive interfaces for both blockchains, making it easy for users to navigate the platform without any issues. 
Currently, Wault Finance ranks fifth among DeFi protocols on Polygon and 10th on Binance Smart Chain.
Currently, Wault Finance ranks fifth among DeFi protocols on Polygon and 10th on Binance Smart Chain. These numbers are further justified as Wault Finance's decentralized exchange WSwap has the third highest trading volume on BSC and Polygon, having passed well-established DEXes like Sushiswap.
Wault Finance is also considered one of the safest DeFi protocols, having undergone seven audits on its smart contracts. This makes it ideal for yield farmers and stakers that want security as well as profits.
Multiple DeFi products 
The DeFi sector has many projects that promise a lot on their whitepapers but fail to deliver working products. On the other hand, Wault finance has achieved most of the activities scheduled in its roadmap.
Users can access different DeFi products, with three primary ones: Wault Swap (WSwap), Wault Locker (WLock), and Wault LaunchPad (WPad). Wault Swap is similar to many decentralized exchanges and allows users to swap between tokens.
DeFi traders can get some of the lowest transaction fees and slippage levels on BSC and Polygon by trading on WSwap. WSwap has lower transaction fees (0.2%) than PancakeSwap (0.25%) and QuickSwap (0.3%). Its low slippage levels also mean that traders can get good value for their transactions.
Liquidity miners can also provide liquidity on Wault pools and get rewarded a percentage of transaction fees generated. In addition, the Wault Farm section provides juicy opportunities for yield farmers with the highest APY yields on the BSC and Polygon ecosystem. Yield Farmers can get more than 250% returns on their staked assets.
Wault also provides Vaults for stakers that want lower risk staking options with rewards in airdrops and exclusive presale allocations in Wault's Launchpad.
The Wault Locker is a unique product that's useful for DeFi project teams. It is a dApp that allows users to lock liquidity for a chosen duration of time, which provides projects the opportunity to show transparency by locking liquidity and team tokens within the secure platform.
WLock charges a nominal 0.2% service fee and is ideal for new crypto projects and startups that want an affordable liquidity lock solution.
Moving on to Wault's third product, decentralized launchpads have emerged as a major trend in 2021 as many projects have preferred to perform IDOs (Initial DEX Offerings). Wault Finance has a native launchpad platform called Wault Launchpad (WLaunch). WLaunch was released in March 2021 and has already been used by many projects to launch successful IDOs, often bringing 10x returns to investors.
The Launchpad uses a fair and transparent system for users to gain early access to blockchain companies and their tokens. Tokens of projects launched on Wault Launchpad are exclusively available to locked stakers of its native token WAULTx.
Exciting future ahead for Wault Finance 
Wault Finance's trajectory shows that the project is poised to become a leading player in the DeFi industry. The launch of several DeFi products within the first half of 2021 is impressive, and the team behind the project has promised more strategic partnerships.
Wault Finance has also set up a bootstrap program for new blockchain projects called the Moon Fuel Grant Program. This program serves as a Kickstarter for new projects with a $1 million Grant pool made for chosen projects that apply.
As for the most exciting development, Wault Finance is set to launch a commerce-backed stablecoin called WUSD. WUSD is unique since it is not a fiat-backed, algorithm-backed nor crypto-backed stablecoin. The stablecoin is pegged based on the guarantee of active commerce within Wault's ecosystem, a brand new model.
Wault Finance has also deployed different stability measures that ensure the stablecoin remains pegged to 1:1 to the dollar. This includes the Treasury, WSwap Emissions, Wswap Trading Fees, and WUSD Staking support mechanisms. WUSD is expected to increase the traction of Wault finance and strengthen its position as a tier-1 protocol in the DeFi sector.
Wault has also highlighted its plans to add more blockchains to its existing ecosystem and launch a lending platform. These developments have excited its community that has continued to grow at a rapid rate, now one of the most engaged communities on BSC. To learn more about Wault Finance, visit its social networks below:

Website Twitter Telegram Discord Medium Docs
---
Author: Juan Mende.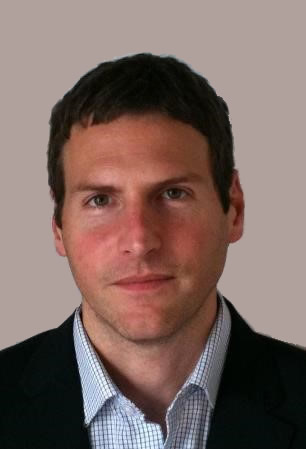 📈 Juan Mende is a technology, blockchain, and crypto enthusiast. It has worked as a lawyer with special expertise on intellectual property and subsequently as a digital marketing specialist developing and editing content in several digital projects. Currently, he is the editor at Cryptopress, as well as a marketing manager for DiarioBitcoin.com and ComparaCripto.com.