Low-cost and fast processing of transactions between different blockchain networks is fundamental for crypto-asset exchange.
By Juan Mende.
Umbria Network's cross-chain Narni bridge is nearing the completion of testing.
Narni enables users to safely transfer ERC-20 tokens from one blockchain network to another at a low cost, fast, and simply. Transferring USDT from the Ethereum network to the Polygon network (previously Matic) took an average of 47 seconds and cost $2.80; moving USDT from Polygon to Ethereum took an average of two minutes and 12 seconds and cost $5.62. This is much quicker and more affordable than using the Polygon online wallet bridge, which may cost up to $200 and take several hours to execute a transaction.
Umbria has determined that no existing bridge technology enables the cost-effective, rapid, and easy-to-understand transfer of significant quantities of crypto assets across blockchains. Narni Bridge is being built to increase the efficiency of the whole ecosystem and to eliminate the obstacles that users now face. It will enable players to profit from arbitrage opportunities easily and at a fraction of the cost.
Narni enables customers to quickly transfer liquidity in the hundreds of orders of magnitude from any decentralized exchange on any EVM compatible blockchain to Umbria's DEX. This eliminates the friction point that other exchangers presently have as a result of being restricted to a single network.
Along with facilitating asset transfers across chains, the Narni bridge will compensate participants for providing liquidity in a novel kind of farming that is distinct from conventional AMM exchanges, farms, or vaults. Individuals staking single assets (as opposed to pairs) on the bridge will receive APY, with stablecoin farmers anticipated to earn the greatest rate. Narni's auto-harvesting function will also save customers money and is part of Umbria's effort to make the liquidity provider experience as beneficial as possible.
"Umbria will include a bridge that will enable users to effortlessly transfer all of their assets from any DEX – such as Uniswap or SushiSwap – on any EVM compliant blockchain to the Umbria protocol. This will offer Umbria a significant competitive edge over a large number of its DeFi competitors," said Oscar Chambers, Umbria's co-lead developer. "Umbria will act as a mothership, with a large number of people passing through its environment as they go from one end of the DeFi space to the other."
——-
About Umbria
Layer 2 technologies on Ethereum are being used to build simple and low-cost DeFi applications in Umbria.
Innovative financial services and products are available, alongside income opportunities. Using Polygon's (previously Matic) Ethereum scaling technology, Umbria is building a suite of popular DeFi services at fractional on-chain cost while keeping all the cryptographic protection afforded by Ethereum.
Umbria is distilling the latest DeFi capabilities and making things simpler for folks without an understanding of cutting-edge cryptocurrency systems.
Umbria governance token is also accessible on Uniswap and Umbria's DEX (Decentralised Exchange). Users may deposit cryptocurrency into liquidity pools on the Umbria DEX, and in exchange for providing liquidity, they will get fees as well as Umbria. This LP token may be placed in the UMBR-MATIC farm, which presently pays 248% APY (as of June 7th, 2021).
Users in the network will also have voting power in the creation and governance of Umbria's protocol. Other facilities will continue to come online and will use the Umbria protocol and its governance token.
---
Author: Juan Mende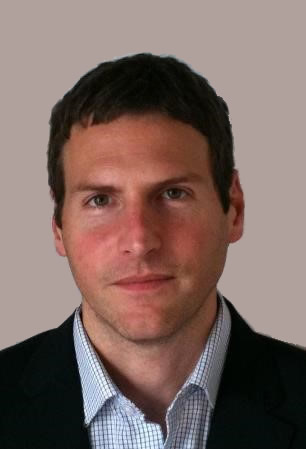 ✍️ Juan Mende is a technology, blockchain, and crypto enthusiast. It has worked as a lawyer with special expertise on intellectual property and subsequently as a digital marketing specialist developing and editing content in several digital projects. Currently, he is the editor at Cryptopress, as well as a marketing manager for DiarioBitcoin.com and ComparaCripto.com.