A new blockchain bridge has been built in the Umbria Network.
By Juan Mende
By using the 'Narni' bridge, you will remove the friction associated with many other bridges. Narni's second stage of development will see it becoming interoperable with additional assets, and integrating with any EVM (Ethereum Virtual Machine) compliant chain.
The Umbria development team is working on a superlative user experience, blockchain interoperability, and compatibility. Currently, shifting assets from Ethereum to the Polygon network (formerly Matic) incurs poor transaction speeds, hefty fees, and the confusion of utilizing several cryptocurrency wallets. To reduce the time and money required to move assets across networks, the Narni 'insta-bridge' uses a novel transfer method. Insta-bridge automatically suggests the setup for Metamask to track assets on the relevant networks.
Narni will open up the features given by the Umbria DEX and Umbria farms, making it much simpler to obtain higher benefits. APY will be provided over the bridge with additional features like liquidity. The facility will be open to everyone at launch and is being rapidly expanded to more cryptocurrencies.
Narni bridge farmers will benefit from liquidity assistance, since they normally earn a low APY via pooling. They believe that most bridging assets would be stablecoins like as USDT and USDC, therefore providing high fees for the suppliers of liquidity. The fees paid here will net considerably bigger APYs than typical DeFi farming since liquidity is utilised more effectively.
The Narni bridge, named after the historic Roman arch bridge in the Italian city of Narni, is planned to become live in a few weeks, linking Polygon-ETH links.
A landmark milestone for our users and community will be the launching of Narni. Narni will serve as a blockchain center, facilitating blockchain interoperability and scalability, says Umbria Network co-lead and co-founder Barney Chambers. Ultimately, Umbria's bridge will realize complete frictionless interoperability across a universe of chains.
Umbria will be having an Ask Me Anything session on its Discord service to address any queries from the community. Stay tuned for updates through Umbria's social media platforms (discord, telegram, instagram, twitter, facebook). Everyone is welcome to send an email to hello@umbria.network to be alerted when the time is finalized.
——-
Latest information on UMBR on CoinMarketCap and CoinGecko:
https://coinmarketcap.com/currencies/umbria-network/news/
About Umbria
Layer 2 technologies on Ethereum are being used to build simple and low-cost DeFi applications in Umbria.
Innovative financial services and products are available, alongside income opportunities. Using Polygon's (previously Matic) Ethereum scaling technology, Umbria is building a suite of popular DeFi services at fractional on-chain cost while keeping all the cryptographic protection afforded by Ethereum.
Umbria is distilling the latest DeFi capabilities and making things simpler for folks without an understanding of cutting-edge cryptocurrency systems.
Umbria governance token is also accessible on Uniswap and Umbria's DEX (Decentralised Exchange). Users may deposit cryptocurrency into liquidity pools on the Umbria DEX, and in exchange for providing liquidity, they will get fees as well as Umbria. This LP token may be placed in the UMBR-MATIC farm, which presently pays 248% APY (as of June 7th, 2021).
Users in the network will also have voting power in the creation and governance of Umbria's protocol. Other facilities will continue to come online and will use the Umbria protocol and its governance token.
---

By Juan Mende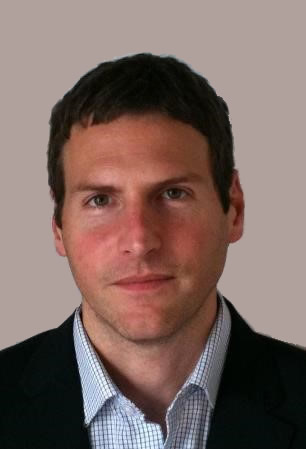 📈 Juan Mende is a technology, blockchain, and crypto enthusiast. It has worked as a lawyer with special expertise on intellectual property and subsequently as a digital marketing specialist developing and editing content in several digital projects. Currently, he is the editor at Cryptopress, as well as a marketing manager for DiarioBitcoin.com and ComparaCripto.com.