Whipsawed
Subjected to a double loss, as when an investor has bought a stock at a high price soon before it declines and then, in order to make good the loss, sells it short before it advances.
---
Bitcoin price
After a recent selloff, bitcoin soared to more than $40,000 for the first time in nearly six weeks on Monday, signaling a shift in market sentiment towards an uptrend.
Bitcoin last traded above the $40,000 mark on June 16, according to CoinMarketCap.
The price of Bitcoin later fell on Monday when Amazon refuted a story that assumed the retail giant would start accepting bitcoin payments this year.
Amazon and Bitcoin
An Amazon spokesperson revealed on Friday that the company is looking to hire a digital currency and blockchain specialist to join its payments team, raising the possibility that the company is taking a closer look at bitcoin and other cryptocurrencies.
According to Amazon's job posting, the firm is seeking "an experienced product leader to oversee the development of Amazon's blockchain and digital currency strategy and product roadmap."
The Seattle-based online retailer currently has 74 job postings containing the term "blockchain," the technology that powers cryptocurrencies, with many dating back to earlier this year. However, while the positions are not strictly tied to blockchain development, they do mention blockchain experience as a desirable skill set for applicants.
"Despite our interest in the sector, the rumors that have circulated about our particular intentions for cryptocurrencies are completely unfounded." The company "continues to investigate what this may mean for consumers who shop on Amazon."
The price of bitcoin has been fluctuating as of late, with the cryptocurrency recently falling below $30,000 as a result of a global stock sell-off, raising concerns that it could go much lower.
Bullish signals
On the bullish side, three top personalities from the crypto world, Twitter CEO Jack Dorsey, Tesla CEO Elon Musk, and ARK Invest CEO Cathie Wood, recently appeared at a conference on bitcoins dubbed "The B Word", which was enthusiastically followed by the bitcoin community.
Musk said Tesla is very likely to resume accepting bitcoin for car sales when a greater proportion of bitcoin mining shifts to sustainable energy sources, such as solar and wind. Earlier this month, Tesla said it will halt cryptocurrency car sales due to concerns about "increasing consumption of fossil fuels for bitcoin mining."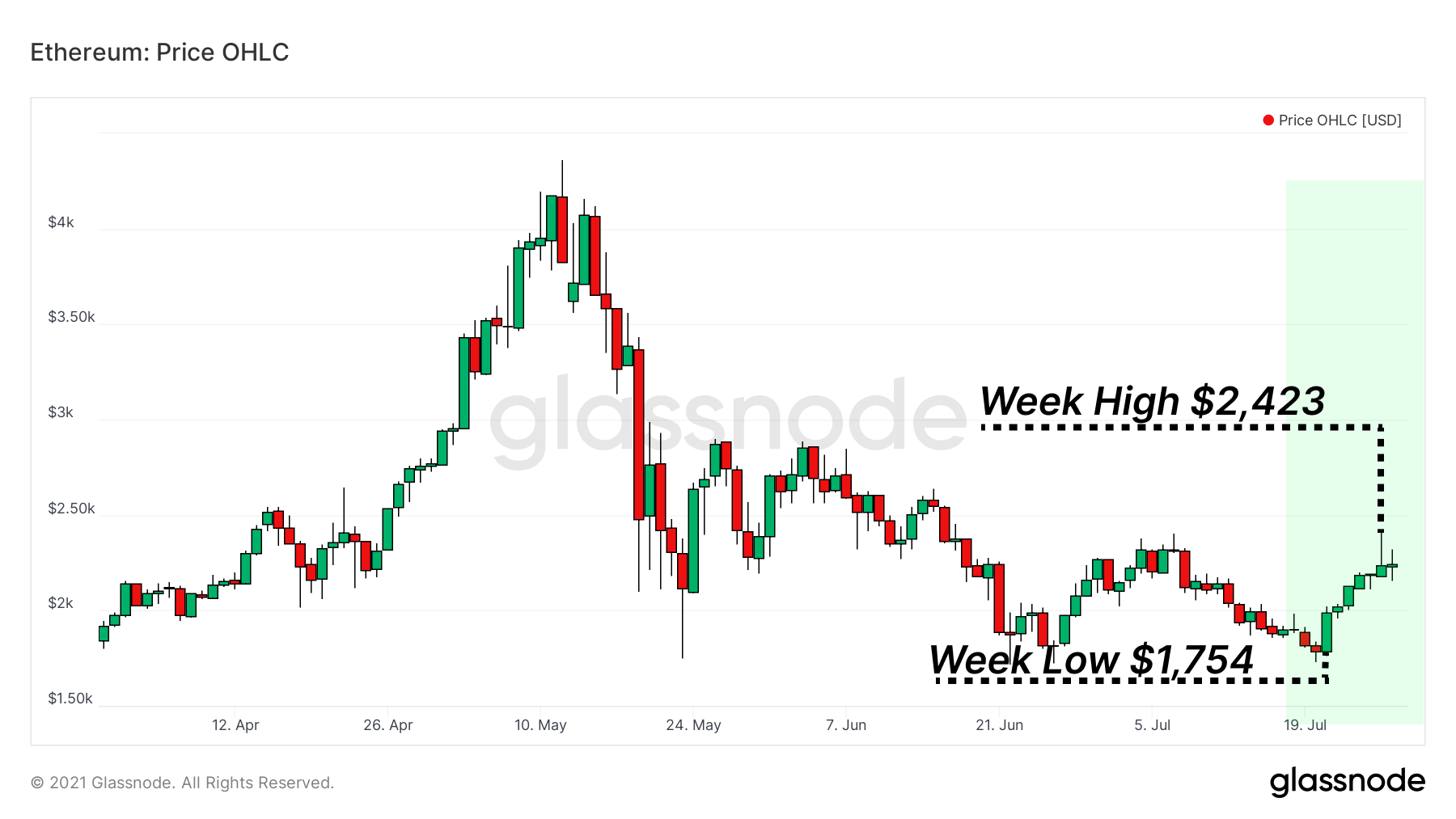 The conversation between Elon, Jack, and Cathie has been very optimistic and has resulted in a strong bullish signal for bitcoin and the entire crypto space.
Sources: Independent, CNBC.